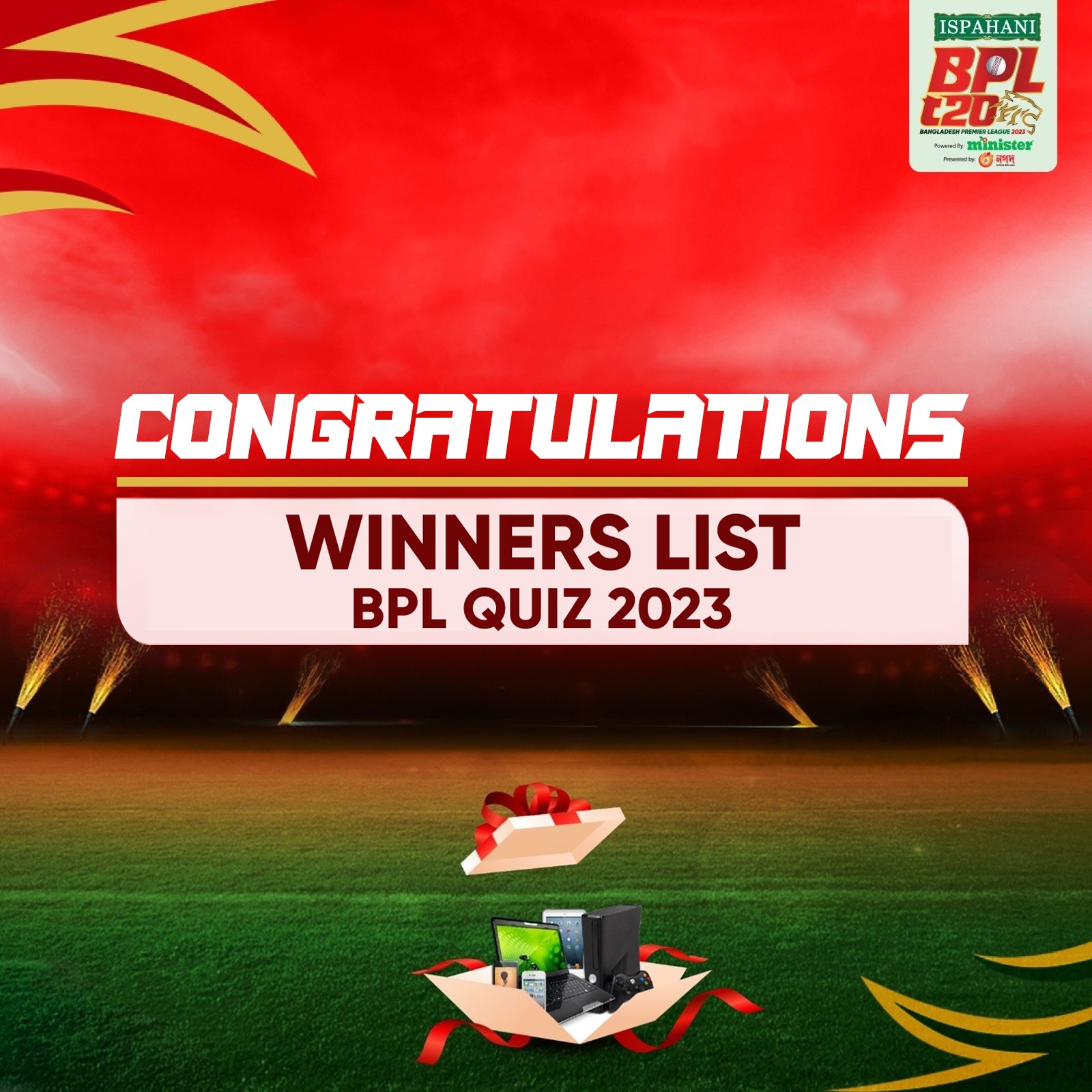 BPL Quiz Winner List 2023
We are thrilled to announce the long-awaited moment of revealing the final winner list of the BPL Quiz 2023! It has been an exhilarating journey filled with knowledge, enthusiasm, and fierce competition.
While we are genuinely excited to celebrate the accomplishments of our winners, we must also address the disqualification of a few participants due to certain discrepancies & missing information. Their disqualification was necessary to maintain the integrity of the BPL Quiz 2023 and uphold the principles of honesty and sportsmanship that we stand for.
We would like to extend our heartfelt appreciation to all participants for their enthusiasm and passion throughout this engaging quiz.
Once again, we congratulate the winners and express our gratitude to everyone involved in making the BPL Quiz 2023 a memorable experience. See you in the BPL 2024.
BPL Quiz Winner List 2023